libraries are the heart and soul of any bookworm. They are paradise for all those who find pleasure between the pages of a book. Now add a cafe attached to a library with all the best books and you have 'Heaven on Earth.' There is a library in Dubai that is the perfect Heaven on Earth for you. You just need to find it. So lets peruse some of the best libraries in Dubai until you find the one that is practically tailor made for you and your tastes.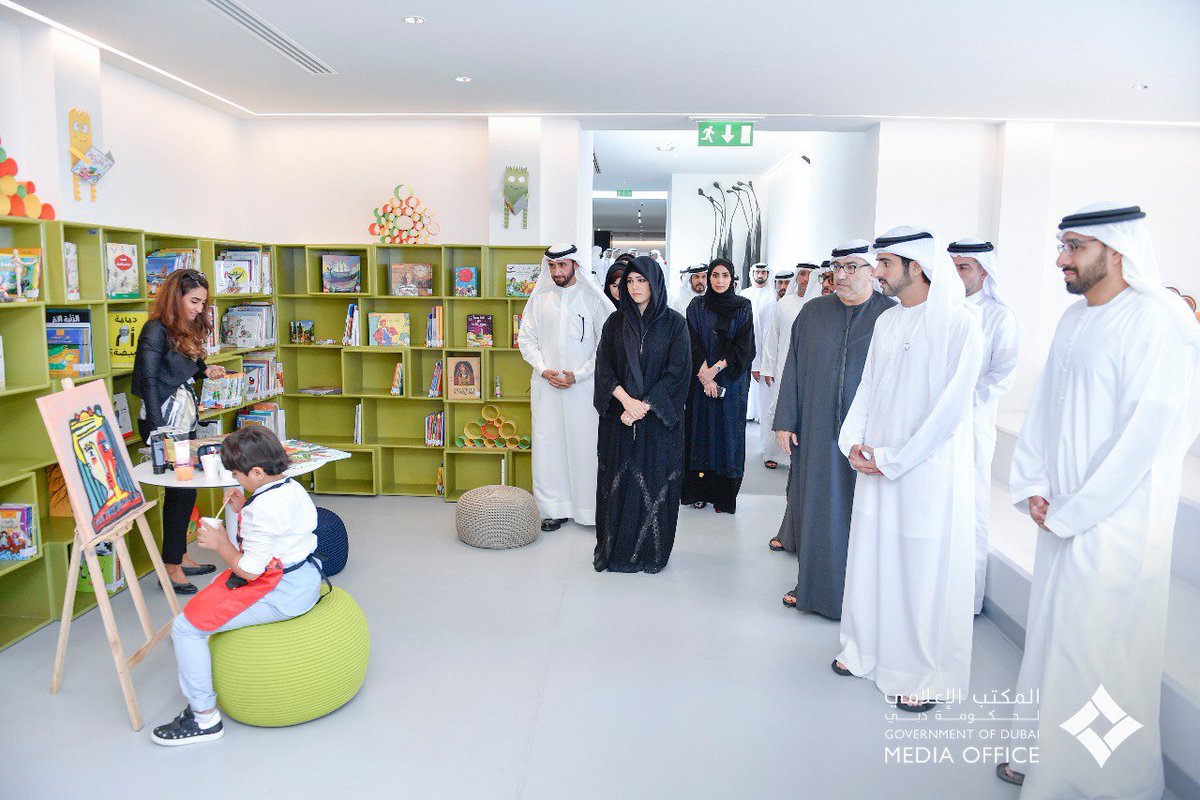 1. The Mohammed Bin Rashid Library Foundation Is Definitely A Good Pick!
You will find this gorgeous library in Al Jaddaf, Dubai. It has 8 sub-sections which cater to people of all ages. From child books coupled with a play area for the kiddies, while the adults take their time with a good tome is ready and waiting for you at this gorgeous library. All sorts of books can be found here, from informational, technical, cultural, societal, fiction, non-fiction and even religious. It has been said that this particular library actually has 4.5 million books which have been designed to resemble and open book sitting in on a rehl. A rehl is a traditional lecturn which holds the holy book Quran from the religion of Islam.
2. Downtown Cafe Is No Slouch Either.
In the words of the CEO of the Downtown Cafe Basil Moosa,
The concept of this café is to create a space where people connect with each other over food and beverages.

This is the place you go to when you are in the mood for discussing your favorite characters from a book, the plot, the plot holes, loopholes, character arcs and growth and so much more. You can all do this while also enjoying a good cup of coffee and some much needed food. The library itself is filled to the brim with various private collections of books that are absolutely to die for. And you know the best part? You can take home any book you fancy as well!
3. Book Munch Cafe Is Right Up A Bookworms Alley
This cafe is aptly named because every one that visits it practically munches up the books there while having the best food ever. After all for most of reading books and eating are the two most important things in the world. So why wouldn't you love a place that gives you both things together. The food as well as the books are colorful and cater to all kinds of people. Plus the vibe and ambiance is quite homey and absolutely beautiful.
4. Spill The Beans, Literally And Figuratively.
Last but certainly not least in our list of amazing public libraries in Dubai is the Spill The Beans Library/Cafe. It is found at Al Madinah Al Mustadama Masjid. This place is a specialty coffee shop that is famous for its origin coffees and supremely quality blends. Just imagine, a good place with a fantastic ambiance that provides you with a good book to cuddle down with and also provides you with a good cuppa? That's the stuff of dreams mate!