If you are in Dubai, then the Al Wathba Wetland Reserve is a place that you should definitely visit. It is one of the most popular tourist spots and generates one of the highest funding scores as well. It is a mixture of natural and a man-made environment. This reserve has been made habitable for all the species that are slowly going extinct due to the dropping climate in the world.
But thanks to the efforts of the UAE, these creatures now have a place to call home. A place where they are free to roam in an artificially enhanced habitat that suits their every need. You can see the animals thriving there and there is no warmer sight in the world.
Some Reasons To Visit The Reserve…
Well one of the first reason to visit this beautiful reserve is the diversity of animals that you will find there. There is no better place in Dubai than this reserve for animal-lovers. It is like a dream come true. There are more than 260 bird species here, 320 invertebrates, 16 reptiles, 35 kinds of plants and 10 mammals. Isn't that amazing!
Although the main highlight of this reserve is the Flamingos. According to reserve records, it is estimated that over 5,000 flamingos have made this place their home. And each year this number grows.
Another reason for wanting to come, spend time and visit at the reserve is to observe the plants and various overgrowth in the reserve. If you are someone who loves botany, then this is the perfect place for you to be. There are so many indigenous plants, such as red thumb cynomorium coccineum, tetraena qatarensis and desert hyacinth.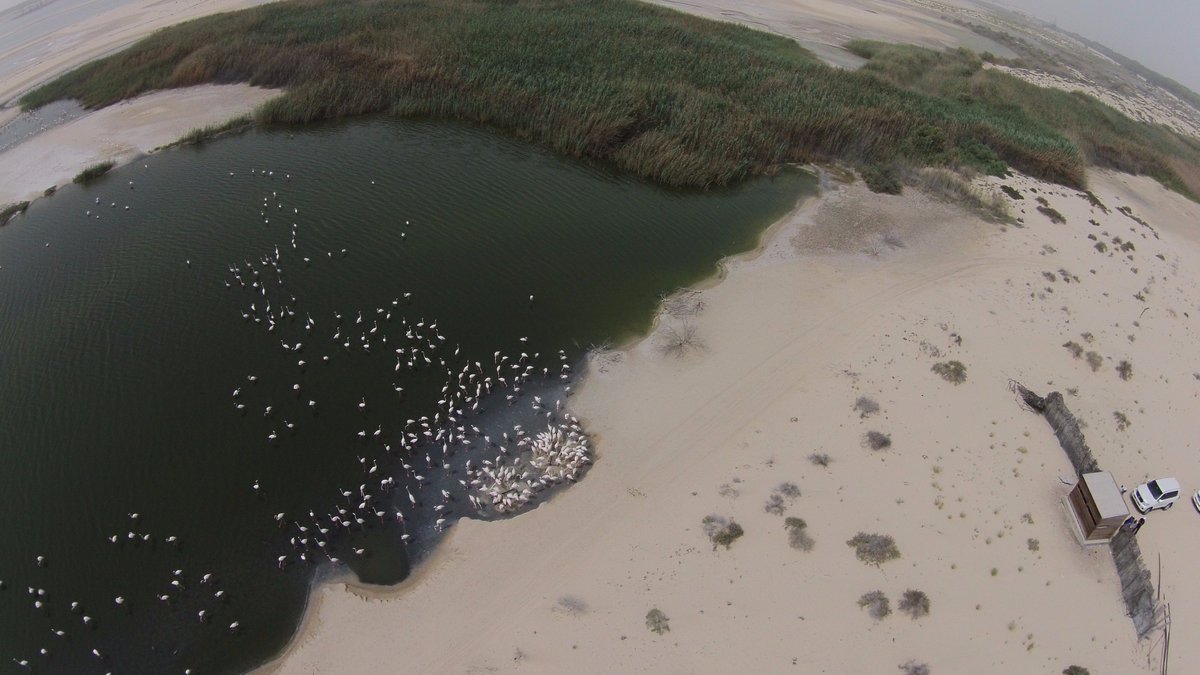 There is also the added benefit of a certain amount of tranquility that can be easily found at the reserve. After all, the government of Dubai, has forbidden any extra businesses to hold their court there. So, in this scenario, there won't be any souvenir shops, or restaurants. But you can bring things along to snack on, as long as you remember not to litter or feed the animals.
Some Important Things To Note!
Of the some important things to note, the first is timings of the visitation hours at the reserve. Visitors are only allowed on Thursdays and Saturdays from 08:00 am to 04:00 pm, and you must adhere to this timeline as these rules are strictly enforced. However, it is closed during the summer months. Usually, tourists are allowed to visit the place from 1st October to the end of April.
The reserve is primarily built for the animals, so it has been kept in organic form and as close to the real deal as possible. Unfortunately this means that not a lot of accommodation have been made for us humans. And so you must wear closed, comfortable shoes. Carry ample drinking water to stay hydrated and keep some snacks handy. Don't forget to slather on the sunscreen and wear a cap and sunglasses to protect your head and eyes. Bringing a camera along is a great idea to capture some amazing memories.