We All Love A Good Burger!
It doesn't matter whether you're American, Asian, British or any other ethnicity, each and every one of us appreciates a good burger. A juicy bit of meat or chicken, ensconced in soft and tasty buns, with bits of vegetables and sauce dressings. Even thinking about a good burger makes you ravenous. Not to mention the helping of piping hot French fries with tomato ketchup that comes along with the burger. And of course it is not a meal until you've got a fizzy drink to go with it. So here is a list of the best burger places in Dubai that will help you find the best burgers you could ever eat.
Top 7 Best Burger Places In Dubai
When a new tourist or a new person comes to town, one of the first questions they ask, especially if they are a foodie is where and what is the best burger in Dubai? To help you answer that question, here's a list.
1. Five Guys
Five Guys restaurant in Dubai is one of the best places to go when you want to have a quick bite to eat. Their burgers have never disappointed the masses of people that come to their doors. Not only does this place have the best cheese burgers, they even have an assortment of sandwiches and hot dogs too! Pair that with the mouthwatering Oreo milkshake and you probably won't be able to move once you're finished eating.
2. Shake Shack
Although the burger sizes at Shake Shack in Dubai are smaller then the now average burger size, they are no less delicious and absolutely worth the money you pay. Although their outlets and small cafes can be mostly only found on grounds, so you might even get some shopping done while filling your stomach with this beautiful buffet.
3. Bareburger
It doesn't matter if you only eat organic food, or are a vegetarian, or even if you are an anti-gluten eater. At Bareburger Dubai you will find all your burger prayers answered. This place has it all. Its' taken the Burger dream and made it more organic hence added a little healthy taste to otherwise fatty yet fulfilling food. And having your quota of healthy food mixed with burgers is a foodies dream come true! Pair them some healthy juices, shakes or fizzy drinks and you've got a good meal going on for you.
4. Burger 28
Burger28 Dubai offers you softest, juiciest burgers that you could ever hope for. Not only is the food to die for, the service at the burger joint isn't half bad either. We can guarantee that the minute you take a bite of the burgers at Burger28, you won't be going to any other place for a good burger for a long time. From the ambiance of the place itself, to the food and the service, everything is top notch.
5. Blaze Burger
If you're in the mood for an old school burger, with all the works then Blaze Burger is the place for you. They make their burgers with old school recipes, paying homage to the original burger makers. But what sets this retro place apart is that they allow you to customize your food and put in your own modern touch to it. After all everything is better with a little customization.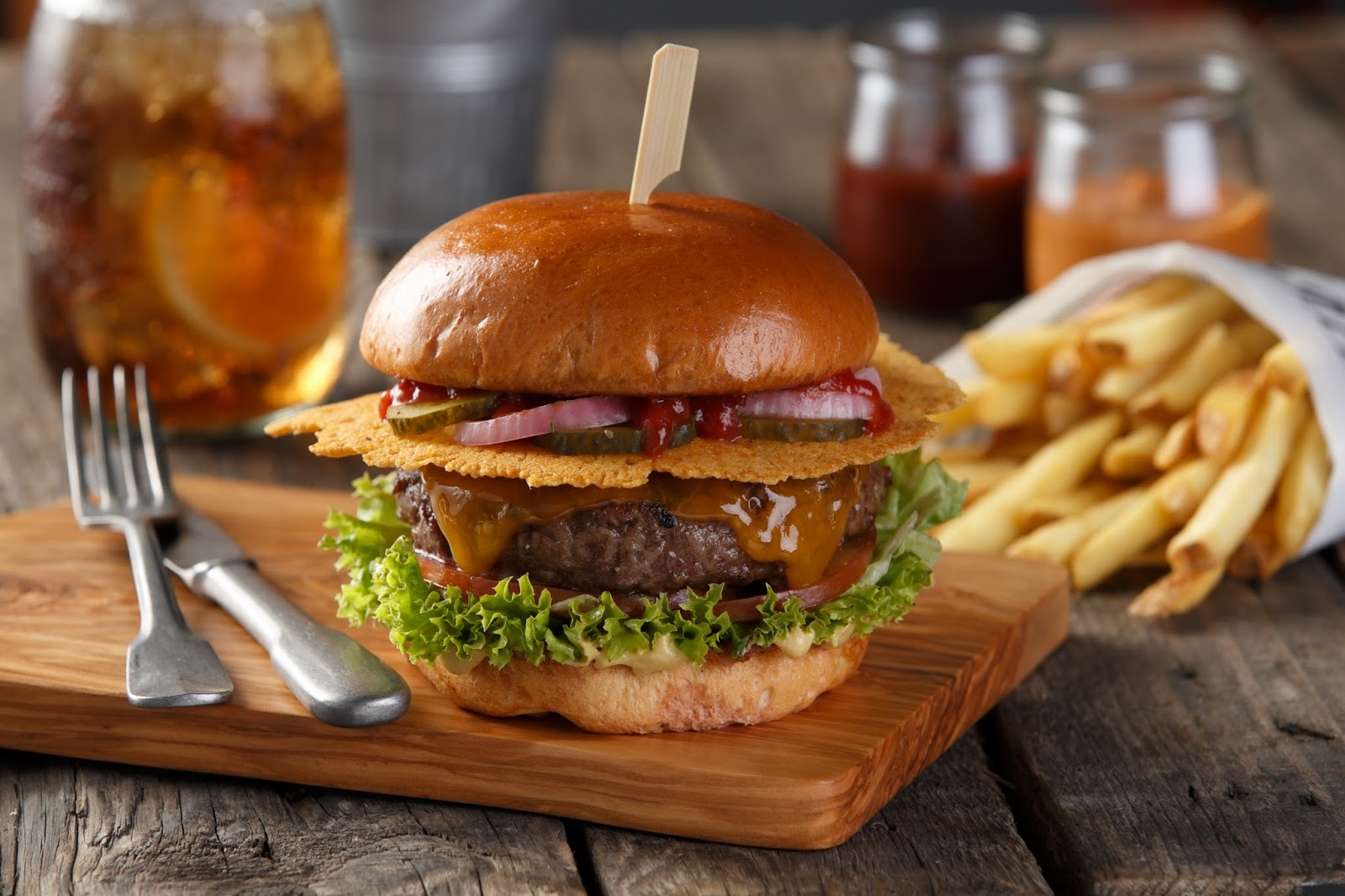 6. Gourmet Burger Kitchen
If you want to have burgers as a formal affair, then the Gourmet Burger Kitchen in Dubai is where you have to go. This place is the perfect site for Wining and Dining your people, your date or your formal party. But along with this extra touch is the perfect burger to alleviate the stress of perfection. The perfect burger after all has been known to solve quite a lot of problems. Happy Stomach and happy life as the saying goes.
7. Salt
The Burgers at Salt in Dubai are one of the best you will ever eat. This place is actually one of the pioneers of the 'Soft burger trend' that is been trending since the end middle of 2019. The texture and the flavor of Salts' burgers are truly exotic and absolutely phenomenal. Although the size of the burger is quite small, if you pair it with some delicious hot fries, a good dip and a drink to go along with it, you'll find yourself in quite a happy position.
So these were the top 7 best burger joints/restaurants that Dubai has to offer. Go to one or go to all! We'd suggest that doing a burger crawl through Dubai would be quite enjoyable.